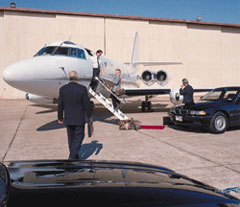 MHC
Manfred Himmelreich Consulting
Our Service
Personal Protection * Private & Industrial Property Protection * VIP Protection * Corporation Security * Detective - Investigation Agency * Limousine & Chauffeur service * Event Security including Safety & Protection * Education & Drill*
It is all about main security features, which are not to give over to anyone but a securely established corporation acting in this field since many years. That is MHC®
The strength of MHC® in the fields of personal & VIP - protection, industrial and personal property protection, events services, investigation, personal protection training, limousine & chauffeur service in addition to the requisite qualifications of our staff and a substantial fleet of limousines, is at your service.
Personal protection is a matter of trust! When it comes to your personal security, you should leave your personal protection to professional bodyguards.

The MHC® provides discreet personal protection with experiences in Germany and abroad with excellent mannered Personnel.
Our specially trained bodyguards are to serve by taking over - on an absolute reliable way - your personal protection and security as the protection and security of your family and guests.
"Only with an ongoing conception, you can realize effective personal protection."